Evaluation Options
Options to Help You Get to Know Signage US
Options that compliment the evaluation process include our Good, Better Best Re-Engineering Program – where we take the specifications of one or more of your higher-volume signs and re-engineer and build prototypes at good, better and best design and cost levels.
We also offer a Competitive Analysis where we take one or more of your existing sign supplier's designs and build comparable versions that can hit different cost and function levels to show you the exact differences and potential cost savings.
For clients who are looking to check out whether what we say is truly what we deliver, we offer an easy way to do business without making a larger first-time commitment: our First Location Free offer is a great way to get a reduced cost and try us out. Simply put, we will work with you to make our proposal and if we can agree on terms we offer to do the first location of the first 10 locations on the agreement free.
Whether your company owns its own retail locations or works with franchisees, there are many situations where leasing can really help you expand faster. Signage US can partner with your existing leasing company or with our leasing partners if that benefits your company.
Good, Better, Best Re-Engineering Program
In today's world economy, you may never know whether your sign was made to UL specifications in the US or made to other standards in Mexico or Asia. Specifications of signs, materials, electrical components, lighting systems, water resistance and temperature ranges can vary widely, as can costs, but poorly made or designed signs look bad, and cost you more in terms of energy consumption, maintenance and installation costs.
One of the ways Signage US can help your company get the most for their signage budget is a program we call Good, Better, Best where we take the sign design you are buying now and re-engineer it to different cost, durability, warranty and weather resistance levels. We then build the signs to these different quality levels to show your evaluation team what the differences and issues are. By providing multiple quality, warranty and cost levels and a better-engineered and -looking sign, we allow your company to buy exactly the sign you need for a given location while saving money on installation and maintenance costs. Signage US can custom-build signs at multiple price levels to your exact specifications with warranty coverage ranging from 1 - 3 years and work with your team to supply sign designs built to your exact standards from non-Signage US manufacturers.
Competitive Analysis
In the process of winning your business (or on a contract basis), Signage US offers a competitive analysis that can help your Operations, Design or Purchasing Teams to directly compare the signs you are buying now with signs from Signage US. Your team will get a comprehensive report and presentation of the differences and potential cost savings. In addition, by implementing a Good, Better Best Re-Engineering Program and developing prototypes at different quality and cost levels, we can get you a better sign for your money, no matter what the budget per location is.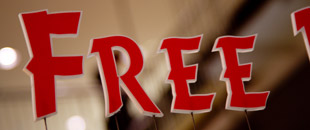 First Location Free
A great first step in doing business is to consider our First Location Free offer – give us a firm commitment for 10 locations at a price we both agree to, and we will do the first store for free.
Leasing Options
You're responsible for rebranding your company and budgeting the cost of the new signage and refitting a number of stores and you're asking yourself: "But how can we afford that kind of capital outlay this year?" The simple answer may be to investigate leasing partners and other forms of financing with your bank or credit partners. Signage US will help do business your way by either introducing your company to our leasing partners or working with yours.

|

|

Share